Hello Everyone!
We don't have a ton of time because we gotta get out and get working, but I just wanted to update you all on what has happened:
Elder Hudson is now in Portland and I am here with Elder McGuire! He's a super chill guy, and a great missionary who is ready to work hard, so I'm very excited for this transfer.
Last week was a little rough. We cleaned our entire house on Monday and Tuesday including shampooing all the carpets. There was a lot of moving furniture around, and on Wednesday we helped a member move a bunch more furniture and move some huge 200lb logs. Elder Hudson totally threw out his back but didn't realize it and he could hardly walk. We called in and the leaders sent us to Bay City to find a walk in clinic. (62 miles away for the closest walk-in clinic.) Really not a lot was done last week but we are preparing for what looks like a great week here in this new transfer.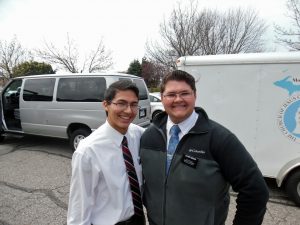 We already have started off right because we just found a lady named Angie who is searching for truth and have a return appointment with her on Thursday.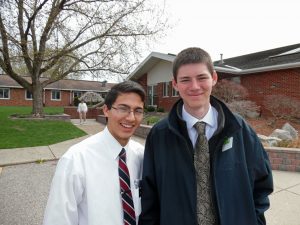 I'm very excited to rely wholly on the Savior and on the Spirit as we do our best to be the missionaries God needs us to be to help the people who live within the Oscoda area.
My friends who sent me emails this week: sorry I am not going to be able to respond to all of you until next week!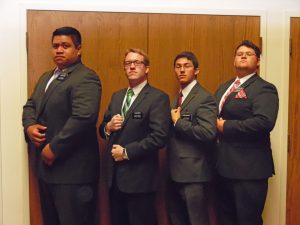 Hope you all have a wonderful week and remember how much God loves you and how much I love you as well!
Elder Breinholt