Hello dearest friends and family!
I must say that this week truly was killer. In a good way.
On Tuesday was Elder Blair's first MLC! Plus it was a special one, because after the meeting, we all carpooled over to the Mission home and had a barbecue and played games! So awesome. It was so great to be able to hang out with a bunch of solid missionaries and have a good time.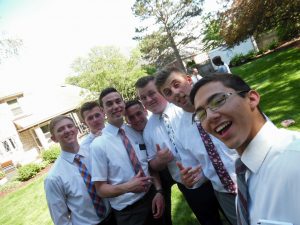 I don't know if I already mentioned but people reach out to feed us a LOT here. Unfortunately, we have had to cancel dinner with quite a few because of how busy we are with mission business… :/
We picked up a solid new investigator named Robert and taught him a short 15 minute lesson on the Book of Mormon, and he was very humble about receiving it and wants to learn more, read, and pray. 🙂 Also, we put a cool girl named Tykeasha on date for baptism! She was gone to California for over a month, but came back and remembers what we taught her.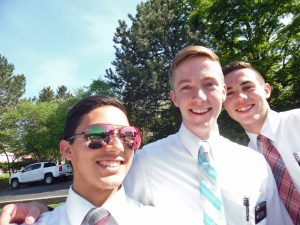 Quick story:
I was calling numbers for BINGO at the Railside Community Center on Wednesday, which we do every week, and there was a brand new lady there who had never played BINGO before. She was being helped by Elder Blair, but was still having trouble, and was getting frustrated because she hadn't won yet. We needed to rap up so I started calling numbers faster, and she got SUPER close to winning, but then someone else won the last round and got the prize. As I stepped away, she looked into my eyes with malice and said "You were calling to fast you dumb bunny!" with a lot of emphasis on "Dumb Bunny." Haha I laughed and cried a little on the inside, but hey it was pretty funny x)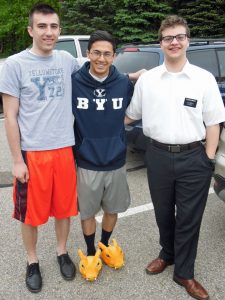 I love you all and I hope you have a wonderful week! Love the unlovable! That's something we learned at MLC, sometimes there are those who you have difficulty serving, or loving, and perhaps those are the ones you ought to spend more time with.
Sincerely,
Elder Breinholt