Hello everyone! Happy Halloween!
This last week was awesome! This transfer has been rough for our district in regards to finding people who are even interested in hearing our special message of the Savior and how He is restoring His church; however, this last week, the district meeting topic was on "How We Measure Success" and we talked about how the success really is in the invitation, not the answer they give us. Once we've invited them sincerely and testified, it's up to them. This gave our district inspiration to invite more and continue in diligence, and the rest of the week was full of finding miracles! We all found more people than have been found in a long time in these areas!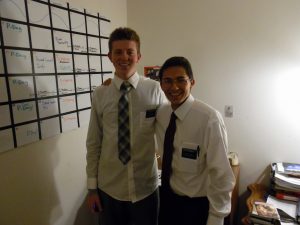 One small story I wanted to talk about was from when we were out finding on some streets downtown, and we noticed a woman on her porch on the phone who seemed to be a little distraught, so we both had the feeling to approach her and ask if she was alright. As we approached she said she was on the phone, and we just asked if she was okay and if we could do anything for her, and she began to fume at us. Belittling words and phrases were thrown in our faces, and she asked us why we bother going door to door, because "all [we] do is annoy people." After that encounter, I did indeed feel pretty discouraged, but we pressed on. The next lady we talked to was a little younger, and we had a great conversation with her and her neighbor. Her name was Chels, and by the end of our conversation, she said "You know what? Thank you. I really needed to hear that today." Her faith had been dwindling a bit, and she says we reminded her of what matters, and that God loves her. 🙂 It's all worth it people! It's worth the distress, and the people who degrade, and the hardships, for those little glimpses of joy that you get to see in the eyes of others.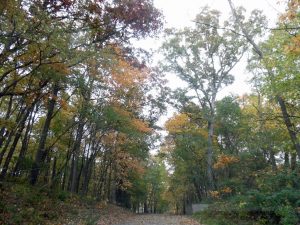 I hope you all have a Happy Halloween and stay safe! Thank you all for your support and prayers, it truly does matter and it truly does help. As our district finally unified in prayer for the same cause, that's when these miracles happened!
Love,
Elder Breinholt