Merry Christmas everyone!
It has been a beautiful and spiritual Christmas season here, mostly because there was no snow 😉 just kidding.
Christmas Eve we had a half-mission conference where we played a bunch of games and did a bunch of fun stuff with about 60 other missionaries. I saw Elder Yadon and gave him a gift (which was glow-in-the-dark dog poop,) and Sister Edwards gave him toilet paper. (He absolutely despises bathroom-talk.)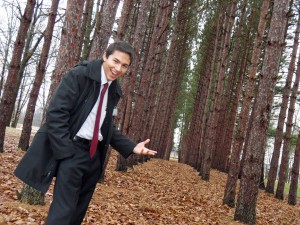 I'm grateful for the chance Elder Liu and I have had to be companions and to work hard here in Sturgis together and to push through difficulties and arguments. We are good friends and we have each other's backs. It's been hard because not many people want to meet with us or talk to us because they are annoyed that we are coming around during the holidays, but isn't this the reason for the season? It's all about Christ, and that is the center of our message. It's odd to me that these people get so upset. >:( But it's okay, because we still had a great Christmas and shared wonderful messages with the members. 🙂
We received more candy and junk food in the past month than I ever plan to eat throughout the entirety of my life. I got some awesome gifts, and probably the best gift was the chance to speak with and see my family using Skype on the 25th. They got a bunch of Star Wars stuff for Christmas, and hey, only 19 months till I get to see the movie! ;P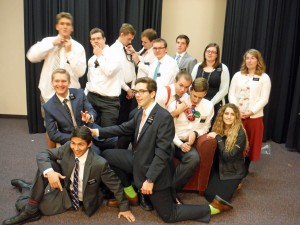 This year is coming to an end and I am grateful for all that I have learned and the growth that I have had. I am still far from perfect, but I strive every day to become a little more like our perfect example, Jesus Christ, who's birth and life we celebrate throughout this wonderful Christmas season. He lives, still, my friends and family, and he loves us more than we can understand. Be strong and of good courage, and go out and help and serve others. There is no greater gift than the gift of giving.
The cost of love is pain, and Christ suffered more pain than is imaginable for our feeble minds. He truly loves us, and he lives. Of this I testify in the name of Jesus Christ, amen. 🙂
Elder Breinholt