Hello everyone!
Well I think this time I am going to give a short run-down of some of our investigators, as I have done in the past:
Kevin and Alisha: Have been being taught for over a year now, and are planning on getting married on April 29th and being baptized shortly thereafter! They have strong testimonies of the Gospel, and are practically already members and have been that way for a while. They're super awesome and they will be a great addition to the ward.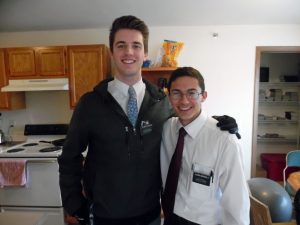 James and Teresa: They are a little bit slower when it comes to speech and expressing themselves, but they very well grasp the concepts of the Gospel, and continually act upon those principles. They came to church yesterday and loved it and strongly desire to be baptized by the end of February. By a miracle, they very well could make it, but need help through prayer to be able to continue coming to church!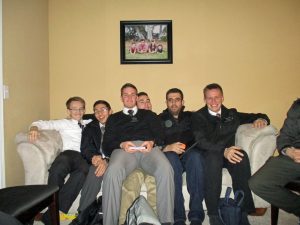 Hilton: Older man, and he's been taught by missionaries before, years ago. He came to church 2 Sundays ago and enjoyed it. We have him on date for Baptism March 4th, and he continues to keep commitments and read in the Book of Mormon. As he does so, you can tell his faith grows and he learns more about God's plan and purposes. It doesn't work when we try to force it into people, only when they choose to act for themselves.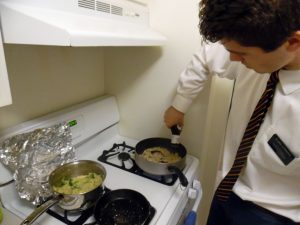 These are just a few of the awesome people we are teaching right now but I would ask those who read this email to pray on their behalf! I would ask you to pray that they will be guided by the Spirit, and protected physically and Spiritually so they can continue to grow.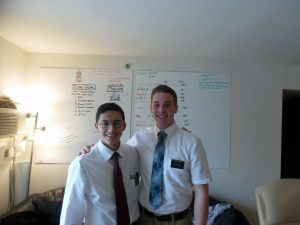 We had some great miracles this week including an instance that occurred after I ran out of money: We knocked into a lady who actually ended up inviting us for dinner, and that was the ONLY door we knocked that day! Crazy. Other small miracles have happened that have provided for me throughout the end of this month. I'm very grateful 🙂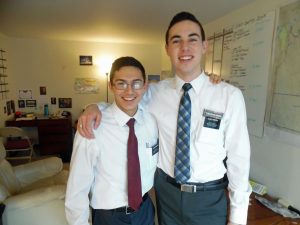 Miracles have not ceased!
I love you all I hope you have a wonderful week! Stay awesome and Stay safe!
Love,
Elder Breinholt