Hey Everyone! This week has been an interesting week.
I'm saying this next thing in this email because I feel like no matter what I do, most or all of you will find out about it eventually. The first week in the field I was getting weird stomache aches. I just pushed them aside because I though it was just my body adjusting to the new food, but this last Tuesday it was so bad I had to be rushed to the hospital. We then did some tests and found out that I have Salmonella! Wow. That was crazy news, especially on my second week. We had to stay at the hospital until Thursday in the afternoon (which honestly was kind of luxury. We had warm running water, free food, and tv, which I don't know if we should have watched or not but I watched tons), then we got to go back to the casa and now I'm on all sorts of medication and stuff. Don't worry about it though, all of it has been dealt with and we're already laughing about this. Just thought I'd get that out there though.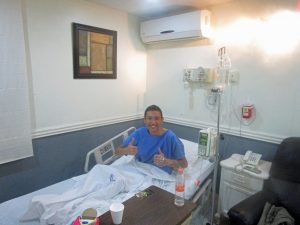 Besides that, we didn't get to do too much because we lost some days of the week, but the day we got out of the hospital we had the best dinner of all time. 6 of us Elderes went to a members house, they put on the movie Coco (which we are actually allowed to watch, so we all good), and then had as many pancakes as wanted. It was incredible.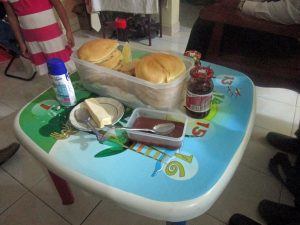 And then yesterday I had to give a talk in sacrament meeting, my first talk in Spanish. I was actually told last week that I would have to give a talk then but they never announced my name, and since I was already prepared I just used the talk I wrote for then. It was a cool experience. I don't think I did too bad on my Spanish, but honestly I have no idea.
Other than that it has all been normal. We visited and taught families, we have 2 new investigators, a date for baptism, and my Spanish is improving. Hope everything is going well for you all!
-Elder Breinholt