Hey everyone! I am now out of the MTC and serving in Mexico teaching the people. Its crazy! It came up super fast but it is super fun and Mexico is awesome.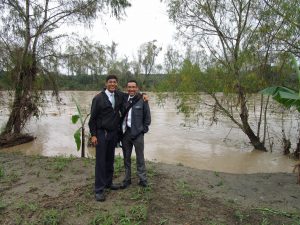 Before I start, sorry if my English struggles. Everything is in Spanish.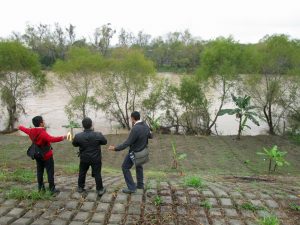 I'll start with the end of the CCM. I woke up at 3:40 in the morning with the 2 other people in my district who were going to Xalapa. We went to reception and then from there got on a bus, then 30 minutes later got on another bus to go to the Mission Home. The trip was about 6 hours to get there. We got to meet the Mission President and a bunch of other missionaries who had been serving for a while now.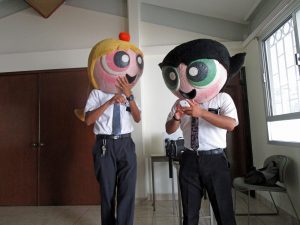 That night we got to find out who our companions were. My companion is Elder Torres. He awesome, he's been serving here for just about 5 months now, and he is from Mexico. He knows a decent bit of English because his brother served in California English speaking and he said the rest he learned from video games.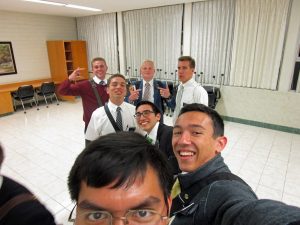 We then stayed the night at the secretary's house, and then the next morning got on another bus to go to our zones. That was another 6 hours (ugh).
We then reached the area and me and my companion walked to our home. It's a decently nice place. We've got ropes hanging everywhere to dry our clothes and we've got a place to cook and wash dishes as well. Our shower doesn't have warm water to we shower with a bucket. That's an experience. We fill the bucket full and then put a water heater in it, and when it is warm, we shower. It's weird but I'm already pretty used to it.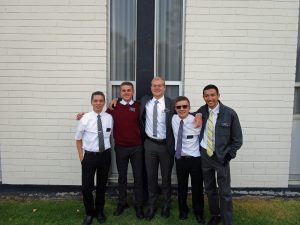 It is really starting to hit me how much I don't know Spanish. It honestly is really weird that they would let us out without that good Spanish. For the first few days I literally understood nothing. I would just sit silent and I felt bad because my companion would do all of the teaching. But now I do help and even if the message doesn't come out right, I still try to talk and teach. It's the only way I'm going to learn.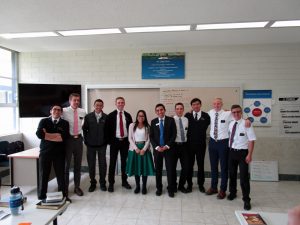 I didn't think the food could get any better, but it did. I won't talk much about it because it isn't important, but dang it's going to be hard when I come back home, because this is the best.
This last Saturday also we had a baptism for an investigator. Elder Torres and Elder Wilson (who was his last companion) had a 14 year old investigator scheduled for baptism so I got to participate in that which was awesome. I didn't do the baptizing but it was still a cool experience being behind one of those.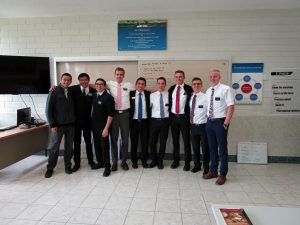 I could talk for ever already on all the stuff here but sadly I'm on a time limit. However, I love this place. I love Mexico, the people here, and I love teaching the gospel. I have already had so many spiritual experiences here and I can always feel the spirit so strong. Hope you all are having a great tiem wherever you are at!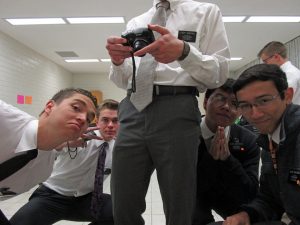 -Elder Breinholt