Hello everyone!
How is everybody doing?
It's been a taxing, but rewarding week. We had 3 tradeoffs, and the Assistants to President Jacobsen stayed over at our apartment from Tuesday night to Wednesday. Also, we had zone conference on Wednesday for between 7 and 8 hours. So it's been a little crazy! But Elder Turley and I had a great time with all the Elders who came through and worked with us, it was a blast.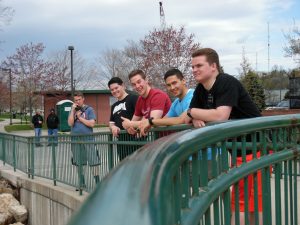 We have officially dropped some of the people we were teaching because they're really not making an effort to learn or change right now, and it's amazing how quickly God provides us with new people to teach. We picked up three solid investigators to teach who I'm really excited for. Chandra, a man we teach from Nepal, has officially given up his habits of drinking tea and is preparing to be baptized on May 6th! Ahh! We're so proud 🙂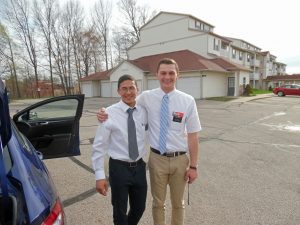 Spending more time with the Spanish Elders was fun. I feel like my comprehension of spanish is improving little by little. I like going around after church when the Spanish ward is just starting and I try to talk to some of the people coming into the chapel. x) We went up to the stake center Friday night to play soccer with the Spanish Elders and their investigators and members and I have never seen spanish used in such heated ways!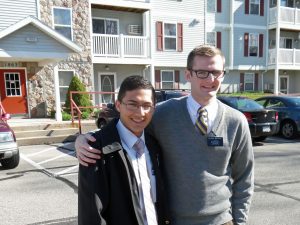 Elder Turley is nervous President Jacobsen is going to transfer him somewhere else for his last six weeks, because he's been hinting at it. Uh oh that means I might have to hold down the fort when he leaves… But that doesn't come for another couple of weeks.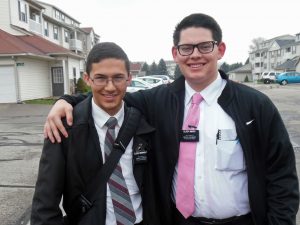 We are very well supported here and I am happy. I just have been trying to continue to adjust to all the differences and find the right balance to remain consecrated, yet not become robotic or obnoxious. I just want to follow the example of Christ. My studies right now are focused on the life of the Savior in the New Testament. I challenge you all to take some time to study his life as well! It's impossible to do so sincerely without it having an impact on you or your spirit, I believe. His love is unmatched, and I need to have that love for those I serve, too.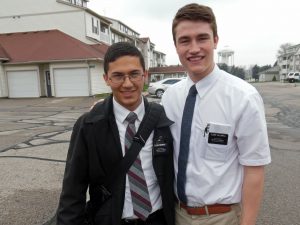 So, I love you all!
Have a wonderful week I will talk to you later!
Elder Breinholt