Hi everyone!  Glad to let you know how things are going here in the MLM!  (Michigan Lansing Mission):
We study for 3 to 4 hours each day in the morning
We are asked to fill a quota of 3 hours of door knocking 5 days each week
We are not allowed to drive on Saturdays
We can only listen to spiritual music
We drive a 2013 Ford Fusion and had to get the battery replaced today, luckily they installed it for us (and the charge for the battery was straight to the mission, not to me)
We have dinner with members quite often, but there really aren't a whole ton of members in the first place, so we have repeats a lot, but they do take care of us, and at church there is a missionary food box so members will just put in things like apples, tomatoes, pies, and all sorts of food for us to take (we split it all with the sister missionaries.)
We do not use iPads at all, and Elder Yadon has the phone, because I have the keys.  One missionary to each, I guess.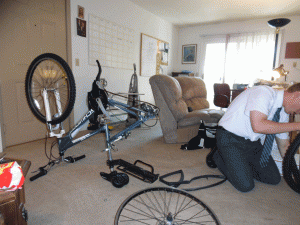 There are already two bikes here in the apartment for our use, but one was "not working properly" and that's why we walked last Saturday; however, I decided to learn how to be handy and got everything working again, mostly I just had to put the brake system back together and we had to replace the back tire tube.  I didn't get to ride it though, I rode the other, which happens to still have problems.  Maybe I'll have a chance to fix it too…
Our ward mission leader died suddenly last night.  I hadn't even had a chance to meet him yet… They're not even 100% sure what happened, but his name was Brother Garner and supposedly he was a very nice, kind, and fun man, and grandfather.
Thus far we have had moderate success, but we definitely could be doing better and working harder.  I'm trying right now to get us to pray MUCH more often, because I know it will aid us tremendously in finding AND in teaching, because without the constant companionship of the Holy Ghost, we are ill-equipped to fight this battle.  Pray often my friends.
We have had a lot of good lessons with people in the past week, but we have also had to drop the investigators who are not progressing or not willing to change.  Our purpose as missionaries is to invite others come unto Christ by helping them receive the restored gospel through faith in Jesus Christ and his atonement, repentance, baptism, receiving the gift of the Holy Ghost, and enduring to the end.  If they aren't willing to do any of those things, then unfortunately we cannot meet with them anymore.  One investigator we have, Ronda, is very interested and willing to read and ask questions and we gave her a Book of Mormon and we taught her about how the Book of Mormon answers questions of the soul because of the power the Holy Ghost has of giving us guidance.  I hope and pray that she continues, as I do for every one of our investigators, because, sometimes literally, I can see the blessings that lie ahead for them if they were to choose to continue in faith and to work to come closer to God and Jesus Christ.  We have a baptismal date set for an eleven year old named Ladino, who's turning twelve the day after that.  He reminds me a lot of my little brother Devan, not only his general attitude, but even the way he looks… O.o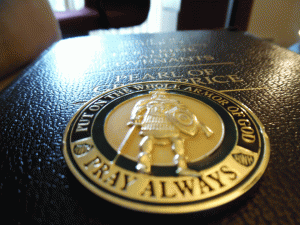 Rules aren't a burden.  They are a protection, and guidance to our success.  For now I do have to go because we have more we need to get done, but I love you all and I will talk to you next week!
Elder Breinholt