"A pivotal spiritual attribute is that of self-mastery, which requires the strength to place reason over appetite. Self-mastery builds a strong conscience, and your conscience determines your moral responses in difficult, tempting, and trying situations."
That is a quote that was from our mission President to all the missionaries this last week. I have always wanted to learn self-mastery or self-discipline more fully, and I didn't realize until now that I really have obtained a lot more self-mastery on my mission that I knew, and that I still have a long way to go. I'm grateful we have the example of Jesus Christ to help us on that path.
The last week and a half here have been awesome. Being a district leader so far has been lots of fun, and the district had one of the best weeks it's had in a long time which was very exciting.
I went on a tradeoff with Elder Turley in Kalamazoo! It was my first time working on campus, ever! I had a blast and we talked to and taught some awesome college kids.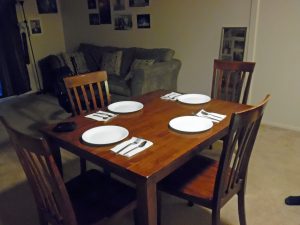 I also conducted a tradeoff with Elder Hunt here in Battle Creek. He usually works in Marshall, and he is one of the funniest guys I have ever met and we also had a blast.
This morning we had the pleasure of giving up the car to the other Battle Creek Elders, and we won't have it back until next Wednesday. Rest in peace, ShaNayNay. (The Car.)
Sorry I have so little time, I had to catch up after nearly 2 weeks of emails, but the work is going great here, we now no longer have anyone on date to be baptized but we are working on it!
I love you all and I hope you have a wonderful wonderful week!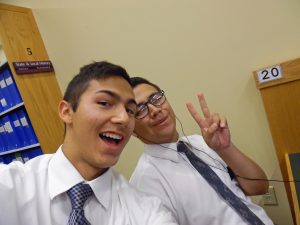 Oh yeah, also, I got punched in the eye by a mosquito and now my eye is swollen and it looks like I am always raising my eyebrow at everyone.
Elder Breinholt